Guest Speakers and Workshops
Here, you will find an overview of our guest speakers and workshops
Balancing the representation of countries in the World Heritage (Colombia Solidaria)
Friday from 4.00pm - 6.00pm at Hochschule Flensburg, Room B123
Colombia Solidaria is a group of Colombian diaspora that emerged in the city of Hamburg in the context of the Colombian national strike of 2019. Our focus is both political (articulating critical voices abroad) and supportive (creating a space of encounter and community for the Colombian/Latin American diaspora in Hamburg and supporting cultural and educational projects in Colombia).

The members of ColSol and people affiliated with the group are mostly Colombian migrants. We are workers and students who share the same objective: to discuss the present and future of our country and the need to start creating a change in order to make our country a better place for our people. The group, in this sense, brings together a diversity of thoughts and interests that are in line with the contemporary concerns of our country, as well as the needs of the Colombian and Latin American diaspora in Hamburg.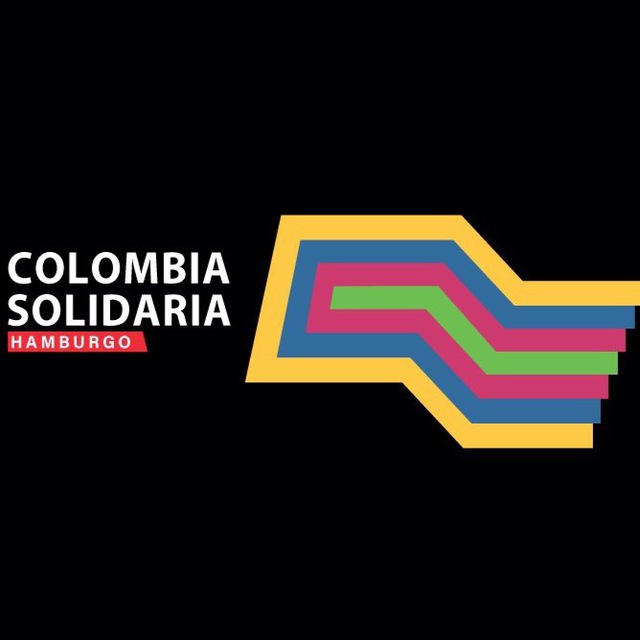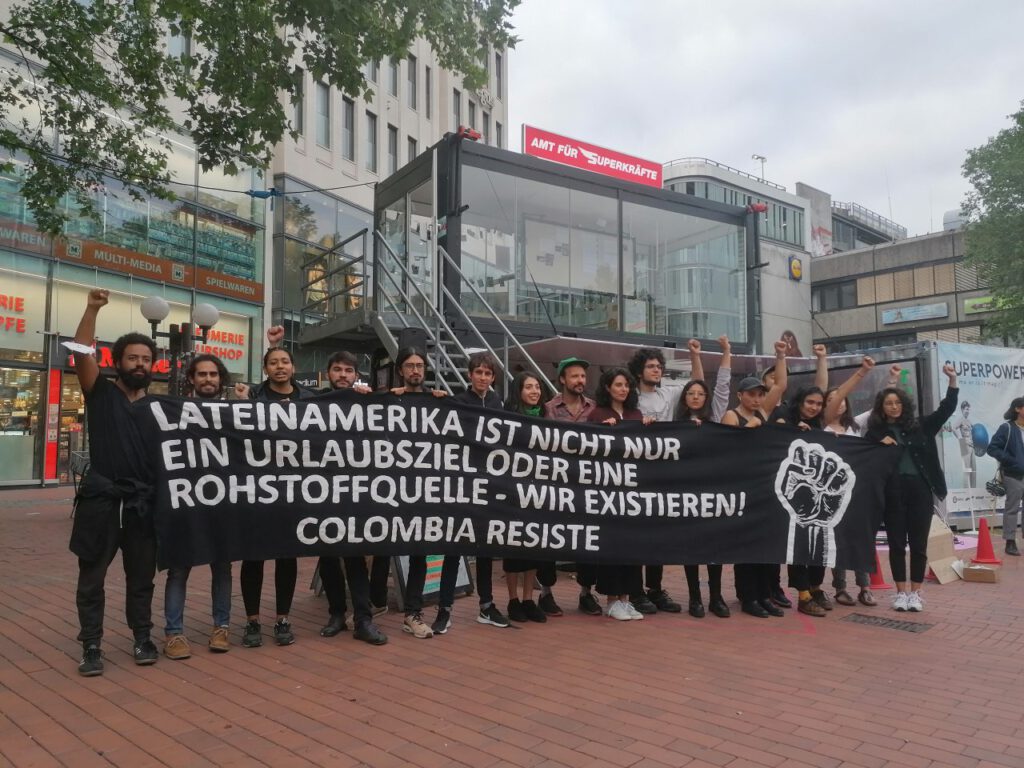 Creating Resilient and Sustainable Cities (Franziska Dettner and Tim Nebert)
Friday from 4.00pm - 6.00pm at Hochschule Flensburg, Room B125
Meet Franziska Dettner! After having studied Energy and Environmental Management at the HS and EUF in Flensburg, she worked as an Energy Officer at The National Trust for Ireland in Dublin. She joined EUF as a research assistant in 2019, where she's been working on interdisciplinary projects related to energy system transformation. She's particularly passionate about renewable energy systems and climate-just shipping in the North Sea and Baltic Sea. Franziska is now the project coordinator for the Flensburg 2030 urban development strategy, where she's putting her skills to use to implement the Sustainable Development Goals (SDGs) at the local level.
Tim studied economics, urban planning and urban design at TU Berlin and Data Visualization at Parsons New School. Tim's special focus is on sustainability processes in urban planning, resilient design and the interaction of particular methods like open and urban data. In his practical life, he has supervised various participation and urban planning processes and is particularly interested in the interaction of different actor constellations and their negotiation processes. Multifunctional and resilient infrastructures and processes have also accompanied him in his academic life. Tim was a researcher in projects on the sustainable conversion of building stock (BMBF), critical mapping (Robert Bosch Stiftung) and currently is a lecturer in the SDG research cluster SMUS. Since 2022, Tim is one of the coordinators of the urban development strategy "Flensburg 2030".
50 Years Germany in the United Nations (Olaf Poeschke)
Friday from 4.00pm - 5.30pm at Europa-Universität Flensburg, Room OLS243
Olaf Poeschke is a German diplomate, married with two children. After his university studies in history, political science and international law in Germany, France and Russia he entered the German Foreign Office in 2006. He specialized in multilateral diplomacy with assign – ments to the EU, NATO, the OSCE and the UN department. His main areas of work have been European and UN affairs, security policy, arms control and non-proliferation. He served as a member of the German EU Presidency in 2007 and the German OSCE Chairmanship-in- Office in 2016. Following an assignment as Deputy Head of division for nuclear disarma ment and non-proliferation he assumed his current position as Head of division in 2022, overseeing communication   and   strategic   issues   within   the   UN   department   of   the   German   Foreign Ministry. On occasions, he publishes articles from his diplomatic experience.